A Grand Slam!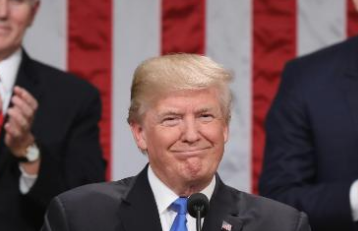 A friend of mine who I deeply respect for his political acumen says Trump will, once again, waste all that he gained last night within hours or days by a tweet story or nasty comment.
Maybe, but WHAT is in their WALLETS right now? Their 401K? Pension plans?
And..did you SEE the Democrats?? They refused to stand and clap for the LOWEST numbers in black unemployment..and in unity..and for black and Hispanic Americans killed by illegals.
And the North Korean man...Oh, wow.
The Heritage Foundation just said Trump did better in his first year than Reagan did! I can't wait 'til this year's over, too!
He spoke to the auto workers in Detriot City, y'all. He spoke to the black welder in Ohio. These are the new Reagan Democrats.
As I've said before, Trump will get re-elected with MORE votes than the last time! MAGA!