27 Year Old Richardson Officer EOW 2-7-18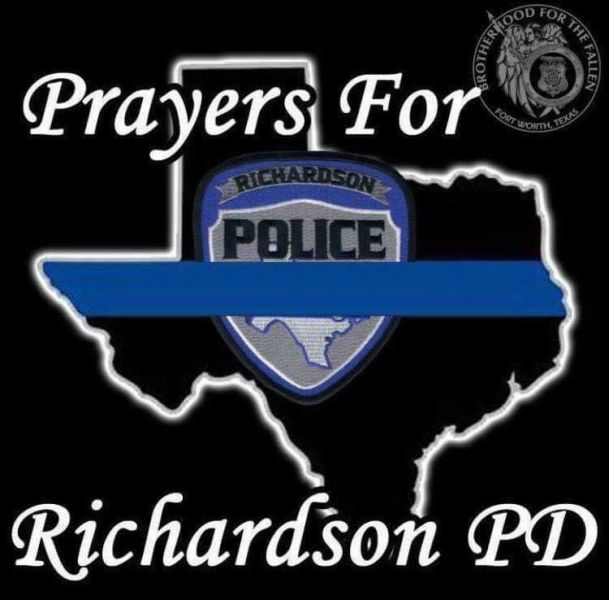 We don't know his name, but we know we lost another Officer tonight.
He is 27 years old and was shot in the neck, responding to a domestic disturbance call.
There is no such thing as a "routine" call..or a "routine" traffic stop. This can happen on any call they get, or any car they pull over.
This is why people get shot by cops on traffic stops for being idiots. This is why people get shot for not complying on a 911 call.
"Blessed are the peacemakers, for they shall be called the sons of God" Matthew 5:9
EOW 2-7-2018