Black Lives Matter Strikes in Dallas Again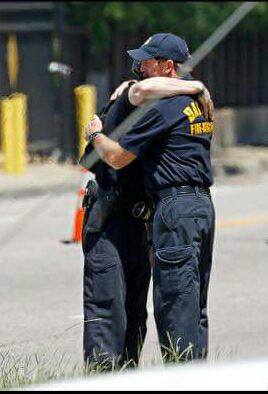 Don't listen to Mayor Rawlings. It's not some "disturbed man", like the Mayor says.
This guy was on the FBI watch list for his affiliations and involvements with Black Lives Matter, according to CBS 11 TV.
He shot at an EMT/Firefighter who has coded three times tonight. Three times his heart has stoppped and he's been brought back to life. Pray for him.

This terrorist also shot at a DPD officer who he grazed.
Don't write this off as a nut job.
Can't these terrorists wait at LEAST a year until they kill ANOTHER Dallas cop or Firefighter?