They treated him like Christ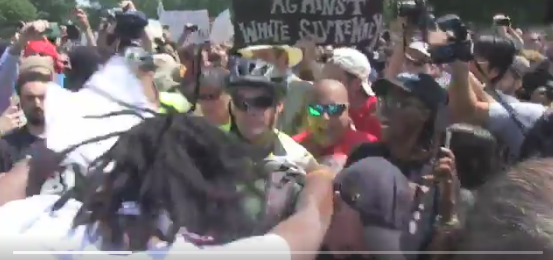 They spat on protesters and hurled epithets and yelled at him like they did Christ as he carried the cross to His crucifixion.
Dallas and Boston were not rallies against hate. They were rallies against us. Rallies against Trump. Rallies against the election results and against conservatives.
In Dallas, some threw punches and tusseled and pushed cops. Some swore at cops and threatened counter protestors. In Boston, they hurled urine, bottles and rocks at our cops..they beat on and spat on counter protesters.